Company Profile
pjWaters Web Design Pty Ltd is a specialist provider of web design services and business grade web hosting products. Our clients include a range of business, government and non-profit organisations. Many of these are also national companies. See clients list.
Our business has been designing websites since 1999 and we have built a solid reputation as a trusted and reliable supplier.
In addition to new website design and development, we will also update and maintain your existing website, as well as provide business grade hosting for your office email if required. Domain name management and Search Engine Optimisation and Social Media integration are other services offered.
pjWaters Web Design is based at Dalby in S.E. Queensland. Dalby is well known for its agricultural production, manufacturing industries and energy resources. See www.dalby.info for more information.
Sponsorships
pjWaters Web Design takes an active and continuing interest in community activities and events. The following websites are sponsored by pjWaters: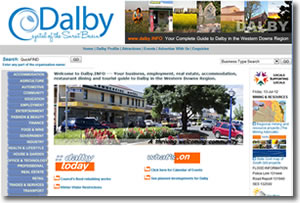 Dalby.INFO - A comprehensive guide to the Dalby region: Your guide to what's on in Dalby including a directory to local businesses and community services.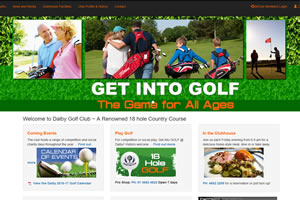 Dalby Golf Club: A renowned 18 hole country course. An online events calendar and social media platform have now replaced the traditional printed booklet and advertising.

Radio 4DDD: The local radio station streaming life to the world with full sponsorship by pjWaters Web Design.